The Hifi Podcast: How To Master Desktop Audio
In this age of work-from-home and remote learning, desktop space at home has become essential. Gone are the days of the big cathode tube monitors choking up the desk, so the size of a work space can be shrunk down to only what's necessary. Or if you're feeling rangy, a big kitchen table can serve as the spacious home base during the day -- it's up to you.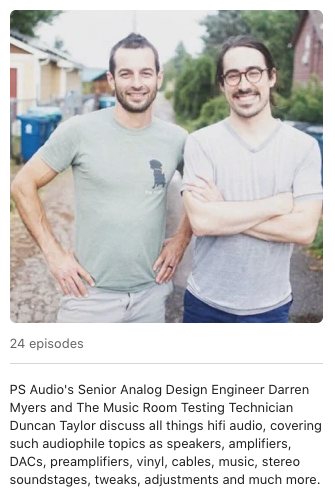 Whatever the environment, one thing is for certain. With no co-workers to complain about the volume or type of your music playing as you work, you're free to kind of let loose and blast some music. But is your desktop audio setup ready for action?
In this episode of The Hifi Podcast, hosts Darren Myers and Duncan Taylor talk about how to create a rich-sounding music experience at the desk. Speaker positioning, isolation and design are discussed, as well as what type of components can drive such a system.
You might think that a wide soundstage with great dynamics and sublime frequency balance could be distracting, but in fact it can get you into the work zone better than you'd think. Dial up a winning desktop stereo system with the help of The Hifi Podcast, and toe-tap your way through the workday in style.
Listen below, and learn more at www.thehifipodcast.net.