The Gearhead: PureAudioProject Trio15 Voxativ PiFe Open Baffle Speakers
We test a lot of hifi gear at The Music Room. A LOT. And yet, I don't know if anyone that works here here can recall an experience quite like what I had at my desk last week with the PureAudioProject open baffle Trio15 Voxativ speakers.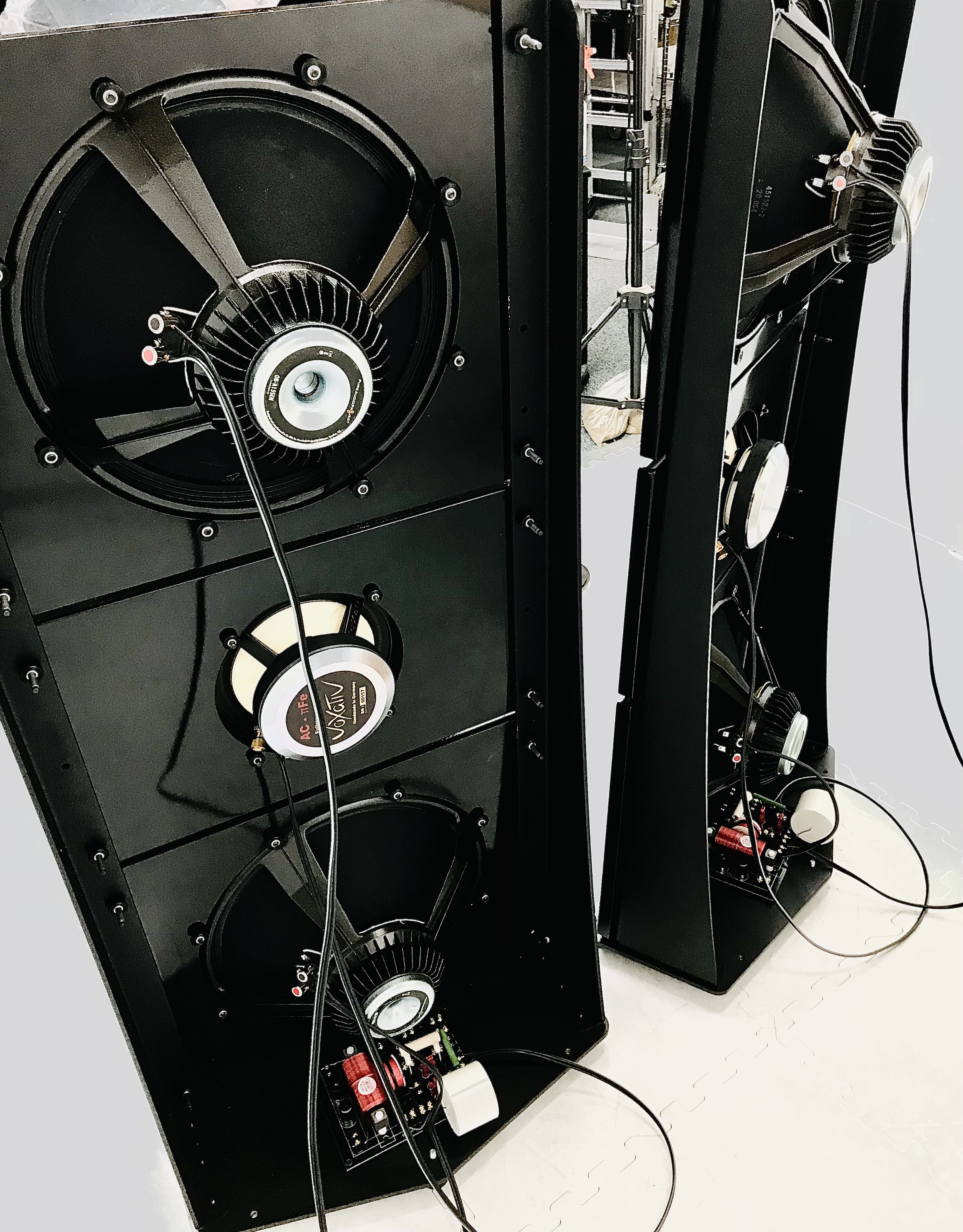 Everything gets tested in a reasonably large open space, and box-less and bi-polar speakers do tend to show up well for us, sound-wise. The big space also aids in the actual unboxing of many products we see — I need room when I'm removing four JL Audio Fathom subwoofers from their boxes to test all at once, for example.
So when I saw the 9 boxes these speakers came in, the assembly instructions and the 50 or 60-odd screws in their well-labeled bags last week, you can say I was thankful for the room to organize and build these remarkable speakers.
When coworkers throughout the building heard the sound from either the front or back of these and started making their way to my desk to see what could possibly be there that sounded this good, I again gave a nod to our good old testing area.
Assembly was required with these gloss black beauties, which undoubtedly lowers the cost to the eventual speaker-building owner, but instructions were good and the pieces fit intuitively. It wasn't hard to get to the point of making music, and I'm glad, because they were literally some of the best-sounding speakers I've ever heard here at The Music Room.
Dynamics for days, power response up the wazoo, and extremely natural tonal balance characterize the works of audio art from PureAudioProject.
This specific pair uses the AC-PIFe driver from Voxativ, which is the mid-level option for the Voxativ-equipped Trio15 speakers, and a decent bump in price over the base model when you order directly from PureAudioProject.
When you order this pair (barely) used from us, you can expect a significant discount, however. But assembly, sadly, will still be required.