The Gearhead: Good Old American Muscle
Most McIntosh owners, or people familiar with the iconic American audio brand, know that the Grateful Dead's infamous "Wall Of Sound" was powered by McIntosh electronics. As were much of the Dead's practices and other tours throughout the years, and now hifi-industry-veteran but then McIntosh-employed-engineer John Curl could be seen hanging around backstage, keeping it all running.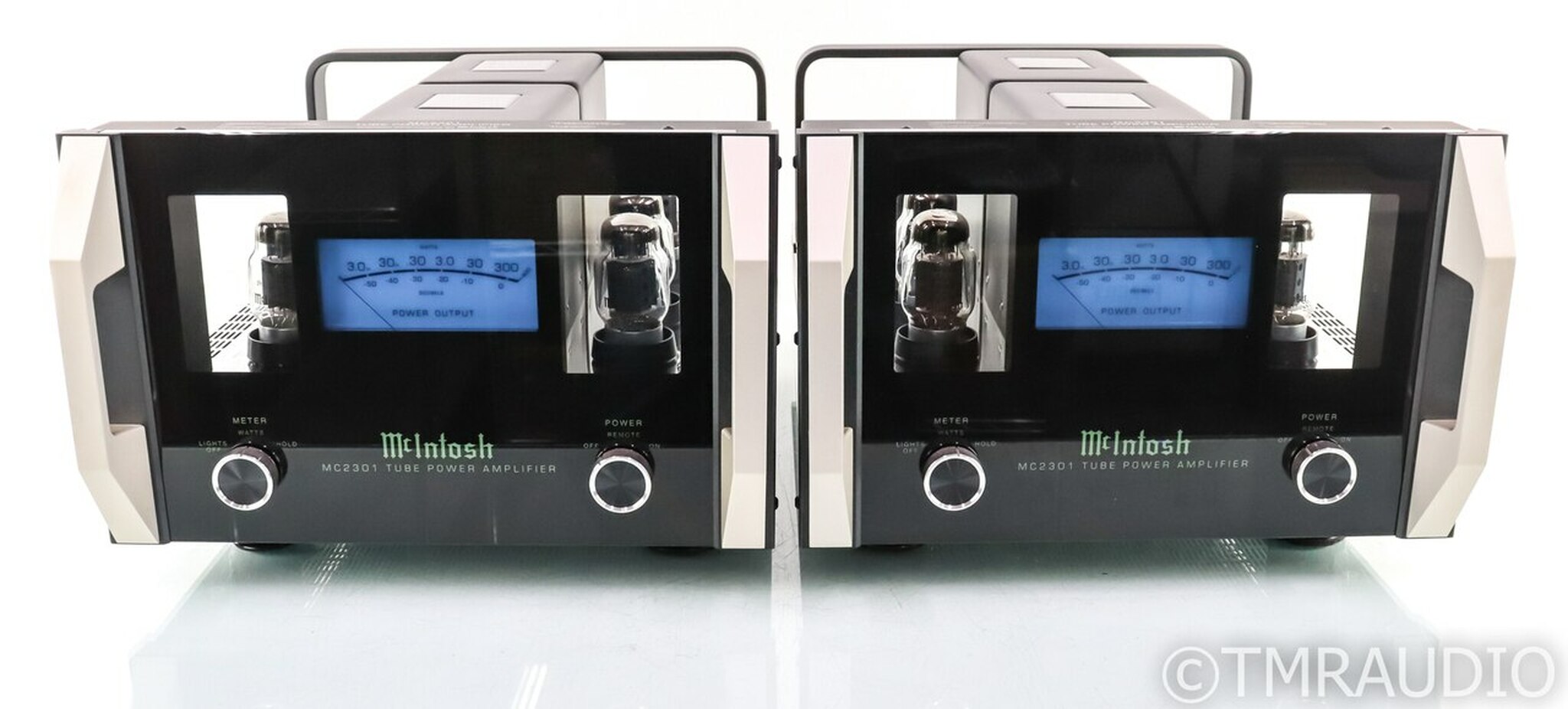 There's the story about the time a few members of the Dead and John hopped in a helicopter to take a quick ride to McIntosh's headquarters in Binghampton, NY, to see about grabbing a few amps to replace some of the bands' that were blown in sound check of a big show. The ability for McIntosh to stop what they're doing and essentially airlift amplification on a moment's notice for one of the world's most popular bands was just another fringe on the leather jacket of one of the hifi industry's coolest and most respectable companies.
But wait, don't call it a company. McIntosh Laboratories is the name, pointing to the raison d'être that this 1949-born entity began its dogged quest for linear sound.
Today, McIntosh touches all aspects of a hifi enthusiast's listening room, and an entire audiophile existence can be bathed in the iconic glow of the blue meters.
We're immense fans of McIntosh here at The Music Room, for more reasons than just the ability for the brand's products to deliver impressive, exciting sound.
We've noticed over the years of leading the pre-owned Hifi audio industry how McIntosh products seemingly cross the boundaries of time and trend. Somehow, used McIntosh amps and other products all the way to the seriously vintage are still highly sought after. Depending on the era and the commensurate prices at the time, used McIntosh gear has tended to hold or increase in value.
There's a reason the sky is blue, and there are reasons that the biggest entertainment act at the time trusted them, and that McIntosh enthusiasts still hope and pray for their targeted vintage Mac piece to come up on the used market.
Unassailable engineering combined with construction built to last a century makes these items as hot as the latest offerings from America's HiFi brand. Add to that a willingness to support decades of legacy products and a reach well beyond the audiophile realm into the mainstream, McIntosh is a brand we trust and love, and one we see as often as any other in HiFi's history.
The occasion for this blog post isn't due to any particular news item or product release from McIntosh. I just noticed today as I was preparing a list of gear to feature on TMR's weekly Friday Five newsletter that we have tons of excellent condition used McIntosh at the moment, which isn't always the case here.
Search "McIntosh" in our website search bar or click the link below and you'll see just what an incredible spread of different devices over different eras we have available. From pure American muscle amps like the crazy huge MC303 3-channel to the early 1960s vintage MC275 Mk1 with the special NOS tubes, to source equipment and multiple vintage preamplifiers, we have what the collectors are after.
This vintage C28, for instance, carries the classic sonic "bigness" of vintage McIntosh preamps, and wears that "doctor's office" kind of science-chic look all day long.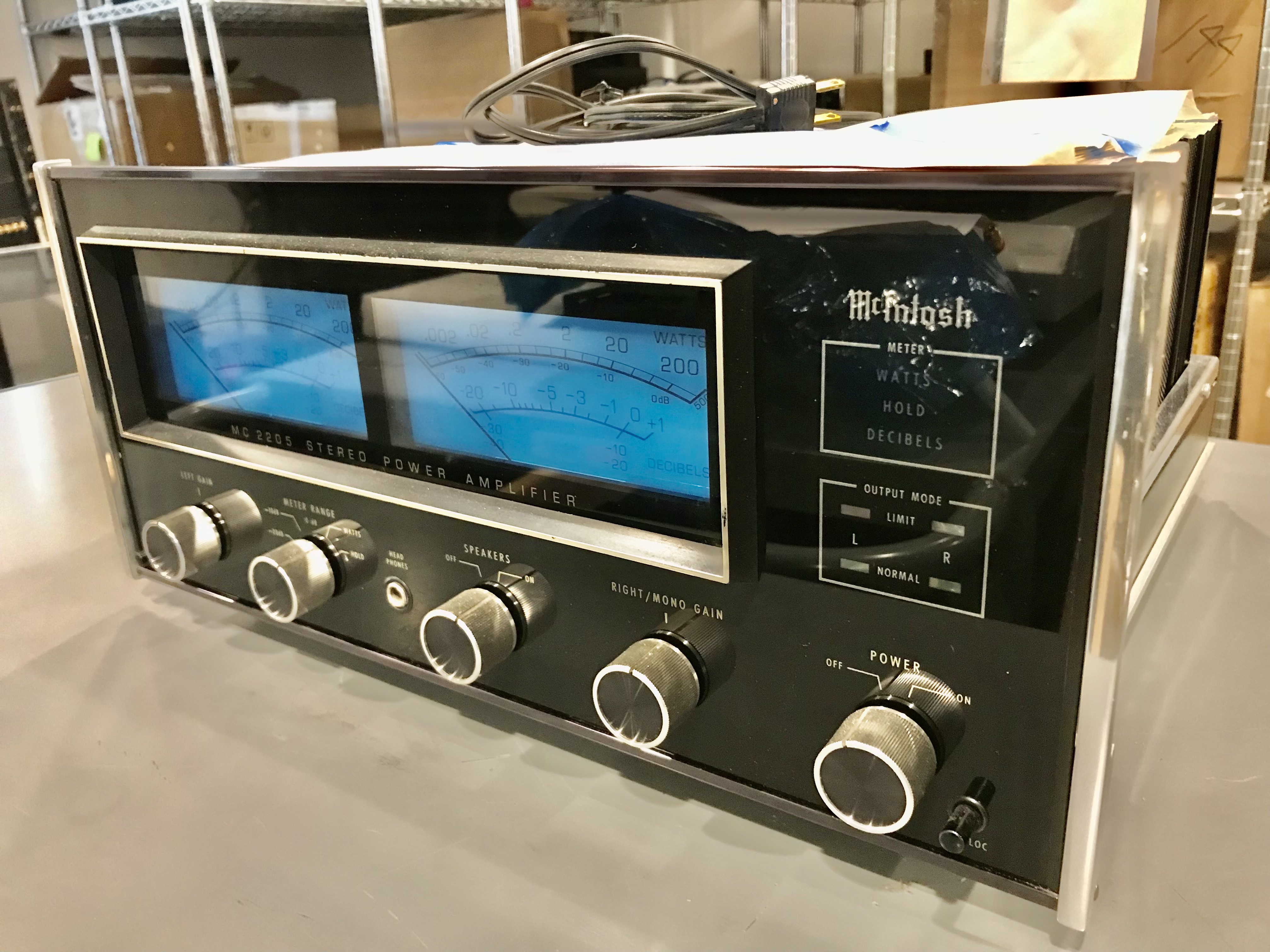 Oh- did I mention we are an authorized McIntosh repair center? This allows us to ensure perfect deliveries, by obtaining factory-designed packaging for any item, down to the most vintage. It allows us to mitigate the potential shipping damage to the classic front panel glass plates because we can easily replace and refresh them. It gives us insight into what makes the McIntosh products tick, and lends us informed eyes and ears with which we test and certify each and every McIntosh item.
McIntosh is a brand like no other, and if you shop with us, your satisfaction is guaranteed.