Exploring Perlisten Audio: An In-Depth Look at a Revolutionary Brand
The Newest Brand in The Music Room's Catalog

Welcome to an immersive exploration of Perlisten Audio, a brand that has been making significant waves in the audio and home theater industries. In this article, we will take a deep dive into the history, unique technologies, and product lineup of Perlisten. Additionally, we will compare two remarkable high-end speakers, the S7T and R5T, which showcase the brand's commitment to excellence and pristine sound quality.
The Birth of Perlisten Audio
Founded in 2016 by a group of experienced audiophiles with a deep passion for sound quality and engineering, Perlisten has quickly become renowned for its award-winning high-end subwoofers and speakers. The brand's founders, including CEO Daniel Roemer and GM of Operations Peter Yang, bring a wealth of experience and expertise to the table. With facilities in Wisconsin, California, Copenhagen, and China, Perlisten is able to serve the global audiophile audience.
Proprietary Technologies
At the core of Perlisten speaker technology lies the proprietary Directivity Pattern Control (DPC) array technology. This innovative acoustic modeling technique, combined with Beryllium dome tweeters and Thin Ply Carbon Diaphragm (TPCD) woofers, allows Perlisten speakers to deliver dynamic, coherent, and controlled sound. These technologies ensure that Perlisten speakers can sound exceptional in various room sizes and listening positions.
Glowing Reviews
In just a short period of time, Perlisten has racked up a staggering amount of glowing reviews from preeminent publications across the industry. In November of 2021, Kalman Rubinson of Stereophile reviewed the S7t calling them "beyond reproach". It is not only the S-series that have received love because when James Larson from Audioholics got his hands on the R7t's, his in-depth review concluded in the fact that they "excel in every category." He continued to say that they would be a great choice for 2-Channel HiFi, surround sound, or even provide the accuracy needed for studio monitors.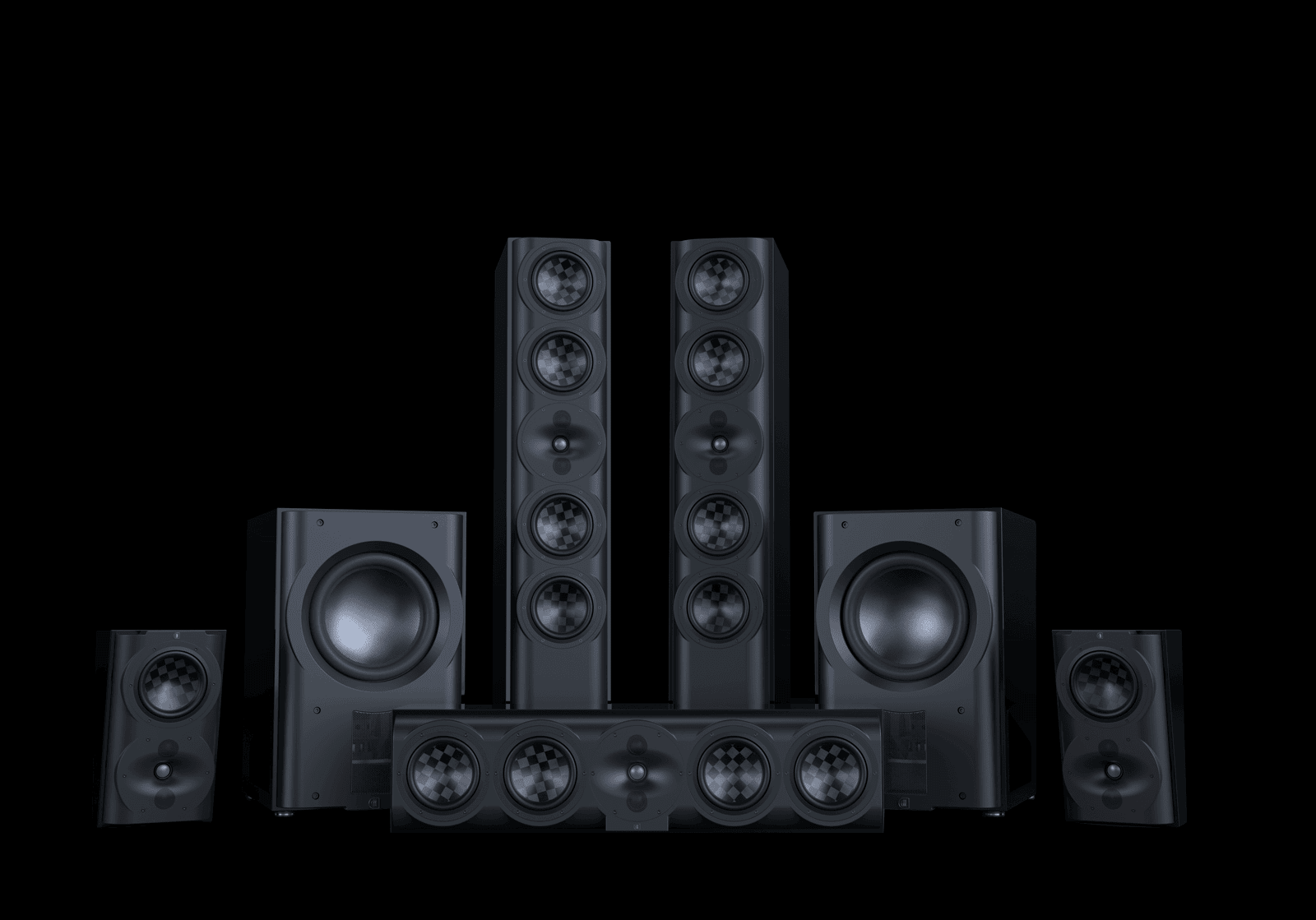 Transparency and Innovation
Perlisten stands out from other companies in the HiFi industry through its commitment to transparency. The brand provides detailed measurements and results on its website, allowing customers to make informed decisions. Furthermore, Perlisten speakers are constructed using high-density fiberboard with extensive internal bracing and thick baffles, ensuring robustness and minimized resonance.
THX Dominus
Perlisten's dedication to excellence is further exemplified by the THX Dominus certification awarded to over 25 of their models. This certification signifies exceptional performance and is achieved through rigorous objective measurements and evaluations. The brand offers a wide range of speakers, from bookshelf models like the S4b to tower models, and even in-wall speaker options. With its extensive product lineup, Perlisten ensures that every listener can find the perfect match for their preferences and room size.
Comparing the S7T and R5T Floorstanding Speakers
In this article, we will specifically compare two standout models from Perlisten's product lineup: the S7T and R5T floorstanding speakers. The flagship S7T boasts a sleek and modern design, adding an elegant touch to any room. Underneath its captivating exterior, the S7T delivers exceptional audio performance. On the other hand, the R5T floorstander is known for its attention to detail and cutting-edge technology, enhancing every note and beat in your music collection. While the S-Series offers unmatched imaging and dynamic range, the R-Series provides a more relaxed sound signature, perfect for enjoying favorite recordings.
The Versatility of Perlisten
Perlisten Audio stands as a testament to versatility, catering to both home theater and 2-channel audiophile enthusiasts. The brand fulfills the shared requirements of both applications, including wide dynamic range, frequency response, excellent imaging, and low distortion. This versatility ensures that high-quality audio is accessible to all who appreciate the finest sound reproduction.
---
Trade up and Save
Perlisten Audio is a revolutionary brand that combines technological innovation, transparent measurement, and a diverse product lineup. With their commitment to excellence and the ability to cater to various audio preferences, Perlisten truly offers something for every music lover. If any of these technologies or offerings sound appealing to you, The Music Room can help you to become a Perlistener for less than you think. Trade in your current speakers for a pair of Perlisten speakers by filling out our quote form today.